2016-12-22:
In the long standing trademark infringement litigation, Brann's client, Länsförsäkringar, one of Sweden's largest insurance companies, prevails at the Court of Justice of the European Union (case C-654/15 Länsförsäkringar vs. Matek).
Länsförsäkringar filed a law suit in 2011 against Matek, an Estonian producer of custom made prefabricated timber frame houses, claiming that Matek through its use of a device mark infringed Länsförsäkringar's right to its registered famous device. After two years of litigation and the final hearing in the case, the court found that there was a risk of confusion between the marks and awarded Länsförsäkringar damages and ordered a permanent injunction against Matek risking a penalty of 1 million Swedish Crona. So far a straight forward, clear and foreseeable judgment was awarded.
Matek filed an appeal and was granted a leave. After examining the merits of the case, the appellate court found that Matek did not infringe Länsförsäkringar's trademark rights. The appellate court argued in its reasoning that Länsförsäkringar did not make any genuine use of its mark and despite the fact that the grace period (5 years after the registration) did not come to an end, there could not be a risk of confusion in reality. It was clear that the appellate court took a new approach to the assessment of risk of confusion in apparent contradiction of the EUTM-Regulation.
Länsförsäkringar filed a leave to appeal at the Swedish Supreme Court pointing out that the appellate court's findings and reasoning for the judgement would change fundamental principles for the assessment of the risk of confusion laid down in the EUTM-Regulation and that the CJEU had not yet clarified whether non-use within the five year grace period could be taken into account when assessing risk of confusion.

Omar Baki, Partner at Brann and lead counsel for Länsförsäkringar at the Supreme Court and CJEU, explains:
"The appellate court erred in not taking the valid trademark registration into account in its assessment. We had witnessed and experienced in other trademark infringement cases a tendency from judicial courts in Sweden to disregard registered rights and rely on factual circumstances as regard use in their assessment of likelihood of confusion resulting in right holders loosing straight forward trademark infringement cases."

The Swedish Supreme Court, referred the case to the CJEU who rendered its judgment on December 21, 2016 and found that:
"during the period of five years following registration of an EU trade mark, its proprietor may, if there is a likelihood of confusion, prevent third parties from using in the course of trade a sign identical or similar to his mark in respect of all goods and services identical or similar to those for which that mark has been registered without having to demonstrate genuine use of that mark in respect of those goods or services."
For further detailed reference the judgment can be found here. An English translation of the judgment can be found here.
Omar Baki concludes:
"Through the CJEU judgment we have not only achieved a decisive victory for our client but also now restored order and are able to give our clients clear advice with foreseeable outcomes when enforcing IP rights in the future."

The Swedish Supreme court will now re-examine the case in light of the CJEU judgment and it is expected that the appellate court's judgment is finally reversed.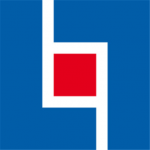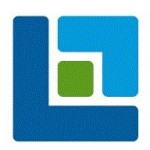 Länsförsäkringar's EUTM        Vs             Matek's used marks