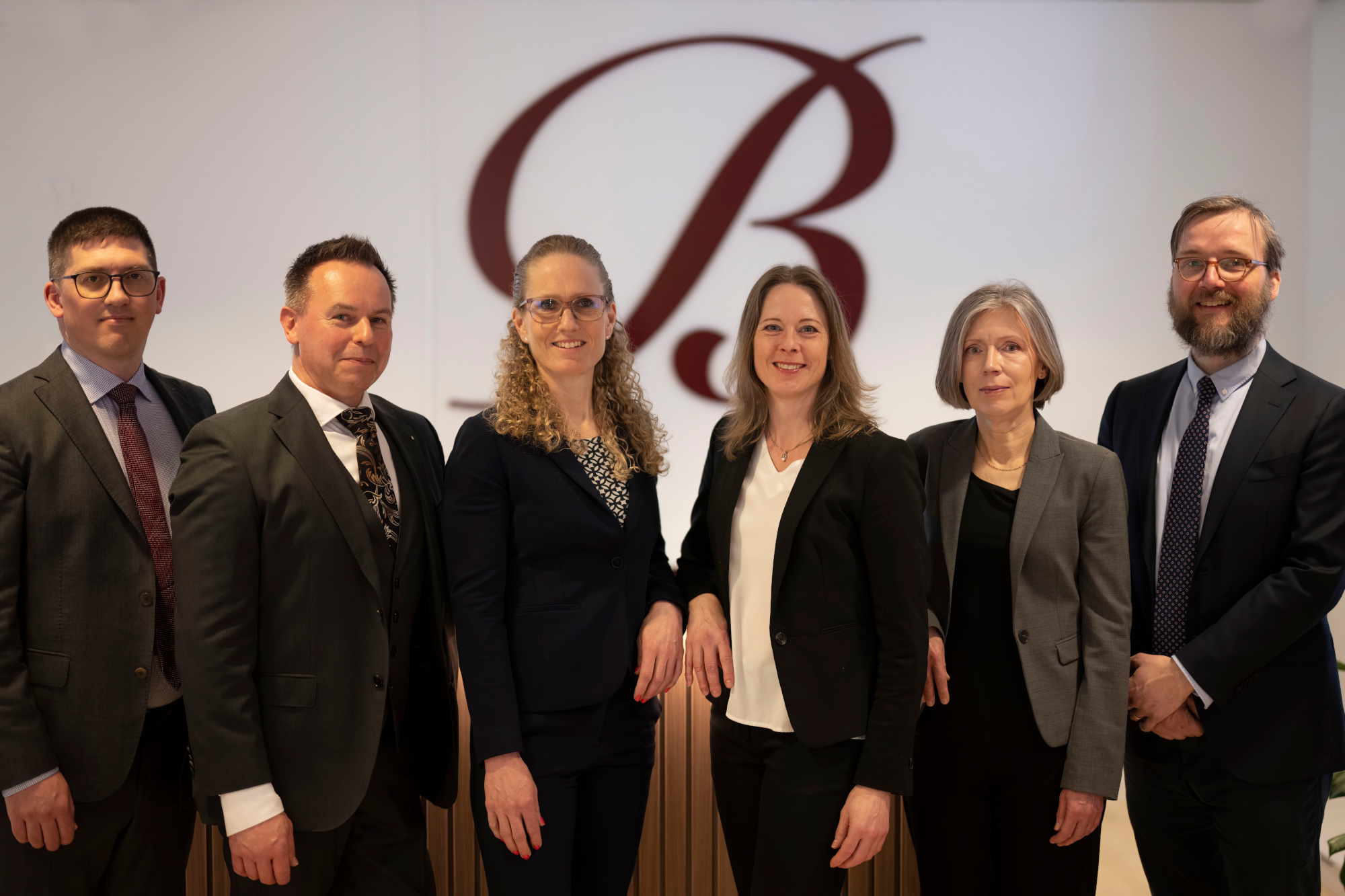 Meet our European Patent Litigators – learn all about Europe's new patent arena and meet our expert unit.
Read more
Brann – a leading Swedish intellectual property adviser with global reach
Our people
Advisory
We provide solid advice regarding any issues relating to intellectual property (IP) within all fields of technology.
Creating IP rights
Applying for a patent or registering a trademark or design? We can help you identify a suitable IP protection.
Dispute Resolution
Enforcing or defending your IPR? We can assist you in any dispute involving Intellectual property rights.
Investigations and monitoring services
What are your competitors up to? Any recent developments in your field? We perform searches and monitoring services meeting your needs.
Find the right consultant for your field
Brann – your full-service IP law firm.
Building & Construction
Electronics
Software/IT
Telecom
Chemistry
Life Science & Med Tech
Food & Beverages
Healthcare
Media
Materials & Nanotech
Clean Tech
Process Manufacturing
Forestry & Agriculture
Transportation & Vehicles
Welcome to Brann
Every day we help our clients to protect and defend their ideas. We manage intellectual property rights in an efficient, secure and profitable manner. Welcome to Brann!
"Silex attaches great importance to protecting its technology, and the current patent portfolio reflects our technology portfolio in a great way. Brann has been crucial in safeguarding that the patents will be as good as possible."
Niklas Svedin, Silex Microsystems
"Our patents are not only important, they are fundamental to the survival and future of the company. Here I must say that I am immensely impressed by Brann."
Urban Carlson, CTO Freevalve AB