World
Intellectual
Property Day 2021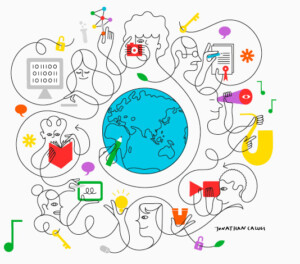 The annual World Intellectual Property Day is on April 26, which is organized to celebrate and highlight the importance of the role that intellectual property rights play in respect to development, innovation and entrepreneurship. The day is organized by WIPO, the UN body for intellectual property rights, and the date, April 26, was chosen because the convention through which WIPO was established entered into force on that same date in 1970.
"Taking your ideas to market"
Each year, a special theme is adopted for World Intellectual Property Day, to draw attention to a phenomenon or a sector in which intellectual property law plays a major role. For example, in 2009 the theme was "Green Innovation" and in 2014 it was "Movies – a Global Passion". For this year, 2021, the theme is connected to the issues caused by the current pandemic, which has had an impact on all aspects of life this past year. Through this year's theme "IP & SMEs: Taking your ideas to market", WIPO wants to focus on how small and medium-sized companies, which are estimated to account for approx. 90% of all companies in the world, contribute to economic growth and development. Intellectual property is one of several important tools that SMEs in all parts of the world can use to create economic value, promote their business goals and thereby contribute to creating several important job opportunities.
We at Brann work with intellectual property rights daily and are constantly impressed by the people and companies we work with, and their creative minds, ideas and solutions to problems. Today, on World Intellectual Property Day, we therefore especially want to celebrate our wonderful SME customers and partners!
Picture: Jonathan Calugi for World IP Day 2021